Say you have a few friends. You all share similar hobbies and interests, and want to work together to start a project. Now, say that your project is hardware based, and you want to create some sort of outlet to showcase your hardware. One problem though: you are scattered across several countries.
Enter TechTat:
tech /tek/ Informal. noun, Technology.
tat /tat/ Informal. noun, Rubbish, junk.

TechTat is a slice of vintage esoterica. Okay, okay, we're really just a retro tech museum. You don't come visit us though, we are an online retro tech museum. Established in August 2011 buy a bunch of friends who have known each other for years (but never even met), TechTat is a centralized place for some decentralized folk who share a love for old technology… and end up with a lot of it on their hands.
If you can't have a physical museum, why not go with a virtual one? Easier to manage, more exposure, and the rent is a lot less expensive.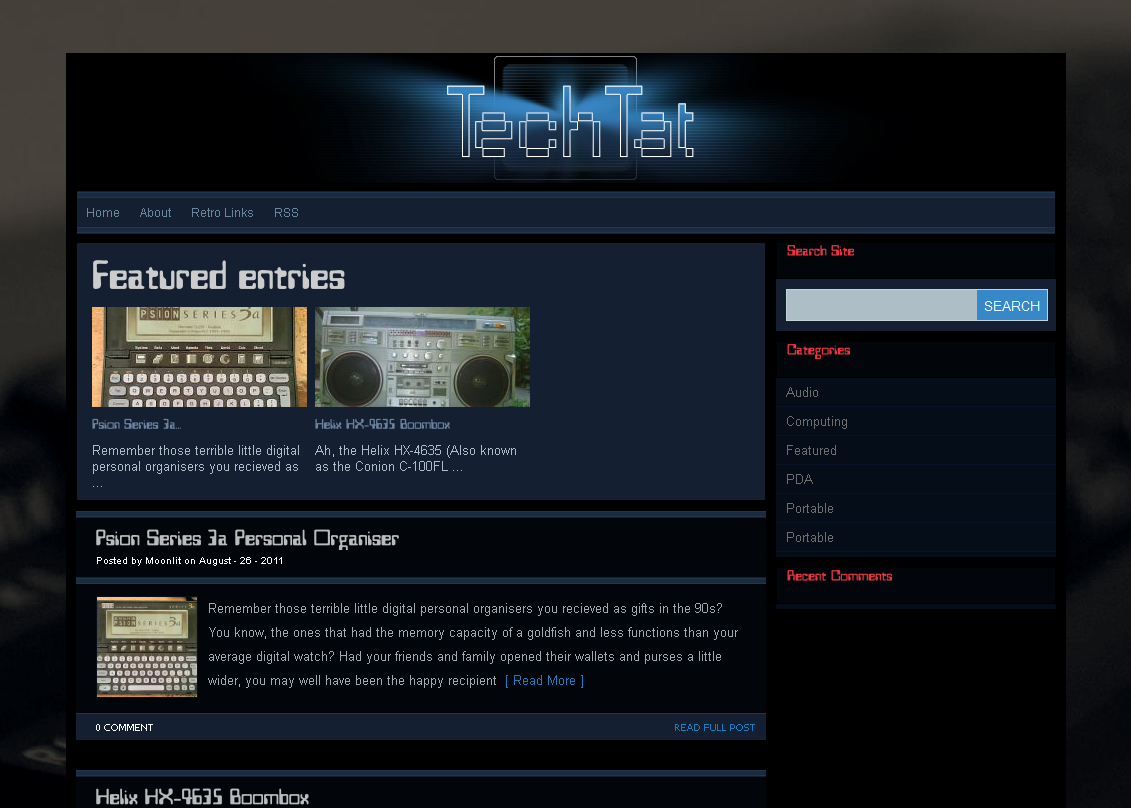 We founded TechTat a few weeks ago, and are just starting to get the content rolling. Pretty simple concept: Have/had a cool piece of old tech? Pull up a picture, talk about the item, and add any personal memories. We currently have an in-house team of "curators," but if you happen have some tech you are fond of, get in touch with us.